About LCF Clubs
Who are we?
LCF Clubs began in 1985 running language clubs to teach French (as Le Club Franšais) to children in Hampshire, UK. Our clubs soon became very popular with children, and with parents recognising the quality and fun in our teaching methods and resources. We introduced Spanish language clubs (El Club Espa˝ol) soon after, as well as English for children (The Kids Club and Jazz-Mataz).
Today we have over 5,000 language centres across the UK and internationally.
Nearly 40,000 children learn Spanish or French each week at our fun weekend and after-school clubs in the UK. Our informal and friendly classes and clubs provide the best and safest environment for children to develop their self-confidence. Children learn French and Spanish through a combination of drama, storytelling, songs, craft and games. They rapidly acquire enough knowledge and confidence to enjoy using the language for communication and expression. Every LCF Club leader is DBS checked, covered by public liability insurance, and receives teacher training. Most importantly our club organisers speak the target language fluently. Children who attend our clubs are often praised for their authentic accents!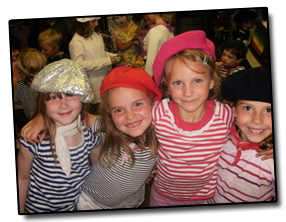 To complement our fun and engaging French, Spanish and English clubs, we created some exciting interactive online learning websites:
Babelzone - Activities, songs, animated stories, worksheets, quizzes, phonics and interactive games for teachers and young learners of French and Spanish.
Try Babelzone for FREE >
Englishzone - Animated stories, interactive games, songs, grammar, phonics, quizzes and worksheets for teachers and young learners of English (TEFL and native speakers). Try Englishzone for FREE >
With a small group of friendly, talented and committed people our team includes qualified course creators, experienced teacher trainers, skilled business advisers, freelance designers and administration staff. We are on hand to provide our franchisees and teachers with the support they need when starting a successful business.
Outside the United Kingdom LCF operates through country Master Franchisees where the main target language is English. We currently operate franchises throughout Australia, Europe, South America, and Asia.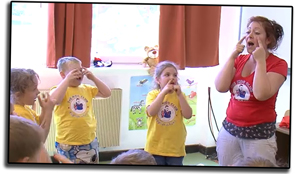 What can we do for you?
Your children can learn French or Spanish in our language clubs:
Here young learners from ages 3 to 11 benefit from our fun courses in pre-school, lunchtime or after-school clubs. Children can learn French or Spanish in a friendly and enjoyable way. Members of our clubs receive certificates, stickers, handbooks, CDs and access to our online learning site Babelzone. Help your children get a head start! Find your nearest foreign language club >
LCF Clubs can provide language lessons for your school:
Our language club organisers are provided with the necessary training and full course work for providing lessons in-school. Whether you need to cover PPA time or want to ensure you fulfil the statutory requirement for foreign language provision, we can help. We can also come to your school and provide an hour-long 'Cultural Session', including activities with the aim of inspiring children to learn more. Contact your local language club organiser today >
We sell primary foreign language resources:
Our tried and tested teaching resources are used widely across the UK in classrooms and at home. We can provide you with quality MFL resources such as stickers and song CDs, as well as handbooks containing lesson plans, flashcards, worksheets and music. Our online learning sites Babelzone and Englishzone are suitable for use in classrooms and at home, and they work well with interactive whiteboards and laptops. Browse our primary foreign language resources >
Start your own business:
An LCF Franchise is a fun and rewarding career choice. Work from home and enjoy the flexibility of an LCF franchise. If you have an interest in foreign languages take a look at our 'Le Club Français' franchise, and 'El Club Español'. English speakers will be interested in our Jazz-Mataz franchise, fun music and gym classes for toddlers. Find out more about our UK franchises >
Learn French online:
Try Babelzone, our fun and popular online learning website for children learning French. Babelzone contains over 300 songs, games, and activities to help support French lessons and after-school clubs. With Babelzone you can sing along to 'Frère Jacques', watch the story of 'Boucles d'or', download and listen to dialogues, and practice French phonic sounds such as 'ç [s]' plus many more activities.... Try Babelzone for FREE today >
Learn Spanish online:
As well as French activities, Babelzone also contains hundreds of activities for young Spanish learners. For example, you and your child can sing along to 'El baile de los colores' together, watch the animated story of 'Los tres cerditos', print a wordsearch puzzle about food in Spanish, and listen to native Spanish people talking about Numbers and Colours. And many more... Try Babelzone for FREE today >
Become a Master Franchisee in your country:
LCF Clubs now successfully operates Master Franchises teaching English, French, and Spanish across the world. LCF is a proven concept for which there is universally high demand. Once a network of franchisees is established the system becomes largely self sufficient. A hard working entrepreneur could easily do this within 2 years. Find out more about our Master Franchises >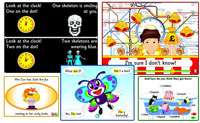 Learn English online:
We have created Englishzone for young learners in our language clubs and for those learning at home. Englishzone is a resource for native speakers as well as children learning English as a foreign language (EFL). Like Babelzone, Englishzone is an online resource containing hundreds of songs, games, animated stories, MP3 downloads and interactive activities for children learning English. Here you can find traditional English songs such as 'Old MacDonald' and 'Incy Wincy Spider', animated stories like 'Tim the toad', and complementary activities. Download and practice MP3s of English phrases before trying them out for yourself with our 'Record your voice' activity. Englishzone also contains areas focusing on grammar, practice, pictures, and phonics for those wishing to strengthen specific skills. Try Englishzone for FREE today >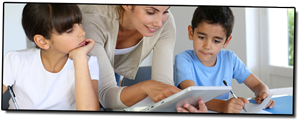 Find a tutor:
With 30 years of experience in education, LCF Tutors provides all of your tuition, supply teaching & translation needs under one roof. Our easy to use website brings together tutors, students, schools and businesses at the click of a mouse to put you in control. Find a tutor >
Help you to earn money as a tutor:
Becoming a personal tutor with LCF Tutors couldn't be easier. Register with us and we'll put you in touch with clients near you. Registration is FREE! Register as a tutor >