Babelzone: An Online World of Language Learning Fun
07/05/2014
It's impossible to ignore the impact of the internet: it has revolutionised the way we shop, socialise, relax and – more importantly – learn. It's this latter point that led us to create Babelzone, an interactive language website that's seamlessly linked with both Le Club Français and El Club Español. Even better, Babelzone can also operate completely independently as a learning tool and place to have fun. Let's take a few minutes now to look at exactly what Babelzone is, and how it can help children of all ages to gain a better understanding of language.
Where it all began
As you may know, LCF has been operating fun and engaging after-school clubs to encourage language learning since the mid-1980s. As the years pass, we're always striving to stay ahead of the curve and keep our learning materials current and enjoyable for everyone. For this reason, when it became clear that the internet really was here to stay, we decided to create an online learning portal to be used in tandem with our after-school clubs. In this way, Babelzone was born – and to this day, it continues to grow and evolve as our learners' needs and expectations do.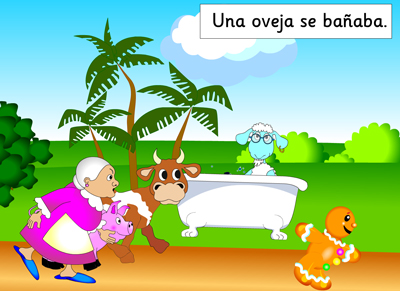 What to expect from Babelzone
One of the most exciting aspects of Babelzone is the fact that it always offers something different for kids to enjoy. With frequent updates and activities that are tailored to all levels of learners, Babelzone has been built with accessibility in mind. To give you some idea of the types of activities you'll find once you access Babelzone, cast an eye across this small cross-section:
Songs that are catchy, traditional and original
Games with an educational edge
Recorded MP3 files featuring native speakers
Printable activities to take anywhere
Babelzone learners can also expect to find tests and quizzes to keep them engaged as they progress through the site. The team here at LCF works hard to strike the perfect balance between fun and learning, so that the experience is exciting but also provides genuine learning opportunities and maximises retention.
Something for everybody
We've organised Babelzone in a structured way that suits all levels of learning. In the first instance, you'll find three main sections: Pour les petits/Para los peques, which is designed for very young language learners; Babelzone main, which is the core section designed for KS1 and KS2 learners; and Juniorzone, which has been put together for secondary learners who already have some grasp of the French or Spanish language. Each of the main sections of Babelzone are tailored to cater to the specific age group they address, with activities targeted in a way that engages them properly. For example, you'll find fewer sing-along songs in a secondary group than in a primary one!
If you'd like to try out Babelzone, we've got some great news – you can apply for a free trial and see for yourself what all the fuss is about. Please visit our website for more details and to apply today. You can also call us on 01489 786473 or email info@lcfclubs.com for more information about Babelzone or any of the other language learning services we offer.